Industry News
The Environmental Protection Agency has released a final draft of the version 6.0 specification for Energy Star windows, doors, and … [Read More…]
For the second year in a row Simonton receives the first place in consumer choice in a 2011 JD Powers window and patio door satisfaction study. … [Read More…]
Our Brands
Monte Verde windows and patio doors are loaded with unexpected quality details at a tremendous value. With exceptional features standard on every product Monte Verde you get an excellent product at a great value. Shown here are some of the high performance features that are standard on EVERY Monte Verde product. Even more surprising is […]

Simonton Windows® is one of the nation's foremost vinyl window and door manufacturers. For more than 60 years, Simonton has led the industry with innovative products designed to make homes more comfortable, energy-efficient and beautiful.
That's not it, we carry other quality brands. Click here to see them all.
Bestoff Windows & Construction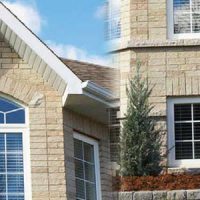 Bestoff Windows & Construction is committed to provide you with a great product and a professional and quality installation at a competitive price. We believe that the quality of the service and the quality of the windows go hand in hand. We want you to find the right window for your home, that's why we're offering free in-home design consultation and estimate.
We offer custom-made windows and doors which are built exclusively to fit your home. Additionally, we give you a transferable lifetime warranty for both the product and the installation.
Since 1996 we've installed roughly … [Read More…]